Outline the development of rubber in recent years
Information Sources: | Release date: 2015-10-14 | Page views:
Key words:The development of rubber and rubber, the development of rubber in recent years
In 2004, the total area of natural rubber planting in the country was 696,200 hectares, the area of open cutting was 451,900 hectares, and the output of dry rubber was 573,300 tons. Among them, the planting area of agricultural rubber was 411,000 hectares, and the private sector was 285,200 hectares, accounting for 59.03% and 40.97% of the total rubber area of the country.
In 2005, Hainan suffered from a rare drought of 50 years and a typhoon disaster that never happened in a hundred years, and natural rubber production was hit hard. In order to tap the development potential of domestic natural rubber planting and processing, and increase self-sufficiency, the Chinese rubber industry has made unremitting efforts to conscientiously implement the national safety, energy conservation, environmental protection and clean production guidelines, and achieved significant results. In particular, the rubber auxiliaries industry has actively adjusted the product structure, and the green environmental protection additives have grown substantially. The proportion of excellent varieties of antioxidants has reached 80%, the accelerators have reached 50%, and the production of toxic, harmful and highly carcinogenic NOBS has been effectively controlled. The comprehensive utilization rate of waste rubber has reached more than 65%, and the field of processing and utilization of recycled rubber and rubber powder has expanded.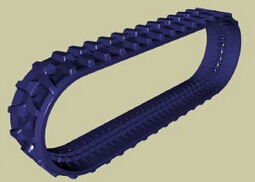 In 2006, the Third Council of the Sixth China Rubber Industry Association discussed and approved the "Opinions on the Scientific Development Plan of the Eleventh Five-Year Plan for China's Rubber Industry" and the "11th Five-Year Plan" for the implementation of brand-name strategic planning for the rubber industry. This is the first industry plan developed by the association. The plan shows that the rubber industry should follow the road of independent innovation during the "Eleventh Five-Year Plan" period, and the whole industry should be truly transferred to the track of scientific development, making China a powerful country in the world rubber industry.
The development prospects of China's rubber industry are broad. By 2010, the total consumption of natural rubber in China will reach 2.3 million tons. The product structure of the rubber industry will undergo major changes. New products, newer and newer products will be added, new materials and new processes will be expanded, and production technology will be significantly improved.